The ART|WORK Retreat is a new program to provide artists in all media extended time to focus on their art, craft, and community. The ART|WORK fellowship residency/Retreat combines living space and a private studio with the possibility of hands-on collaborative work for fellowship residents, rehabilitating an historic mill building on the banks of the Ashuelot River.
The 32M Center for Creative Work Retreat offers artists, musicians, and writers a private space and an inspiring environment in which to create or develop new work. Work/ living space is offered for a modest fee. Two private spaces: the East and West studios are available with views overlooking the river. A shared kitchen with refrigerator and stove, is available for residents.
Residents will have the option of scheduled critiques with our in-house artists or by Zoom with our partner artists.
Please review the Application Guidelines and Pricing below before beginning the application process. If you have questions about applying to 32M, please contact our office: via email: artworkresidency@32mcenter.org
and/or call: Three four Seven- 441 . zero zero 89 and leave a detailed voice message.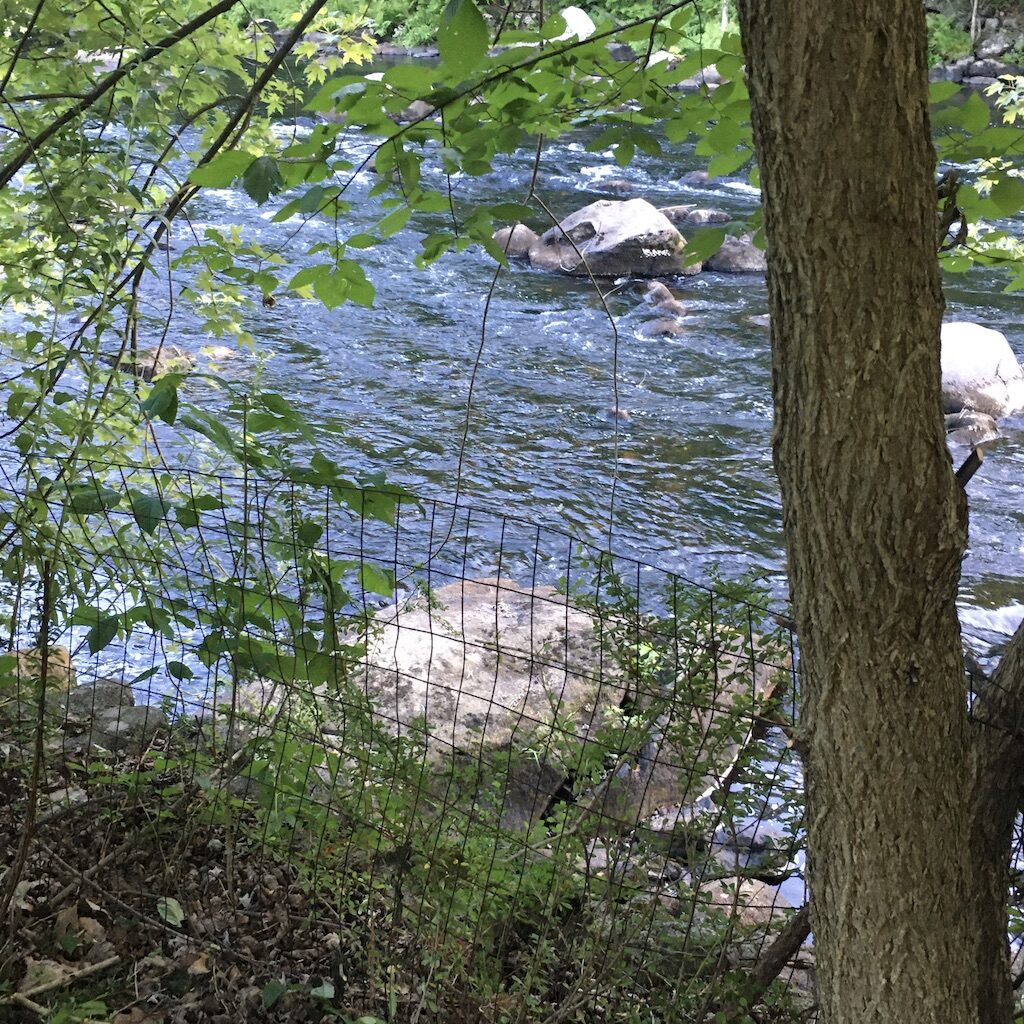 Resident details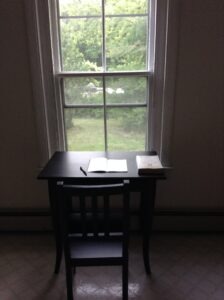 Writing and Artist Residents:
A lovely, quiet, self directed writers/artist retreat, housing a max of 3 artist/writer residents per weekly session
Must apply for acceptance
Includes studio room with sleeping area and nearby adjacent bathroom
$400-480.*/week/per person – private room:  live-in studio room, shared bath, 5 0r 6 day retreat starts M-Fri, East Studio
$450*-539./week/per person – private room: live-in 2 room studio, private bathroom, 5 or 6 day retreat starts M-Fri, West Studio
Shared kitchen facilities available
Futon bed/couch or twin bed
any two week or more stay includes the weekend in between at the two, 5 day rates (i.e East Studio at $800. per two weeks, a discount of $160) Check out for a two week stay would be on Saturday at 10 a.m.
* Includes shared kitchen space, private studio, private or shared bath in a rustic setting for 5 days, Monday – Friday, departure on Saturday morning, 10 a.m. or Monday – Sunday, with departure on Sunday at 10 am. Also includes:
A 40 minute private critique will be included for each weekly retreat session, with one of our instructors, in person or via Zoom.
Fellow work/help Residents:
We offer some retreat time* for those wishing to help restore the property and land depending on availability of our rooms.
Must apply for acceptance
Includes quarters listed above
Futon bed /couch or twin bed
8-15* hours work exchange per week
*price depending on quantity of hours given in work exchange
Skills needed/desired: carpentry, gardening, painting, lawn mowing
inquire for availability
East Studio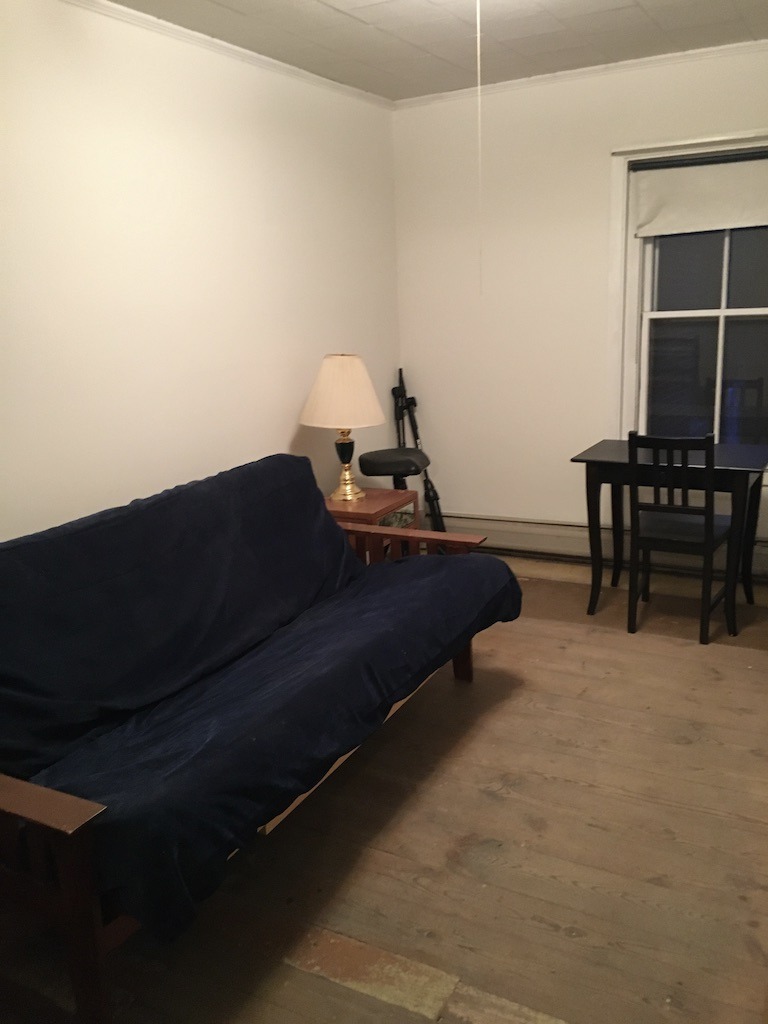 West Studio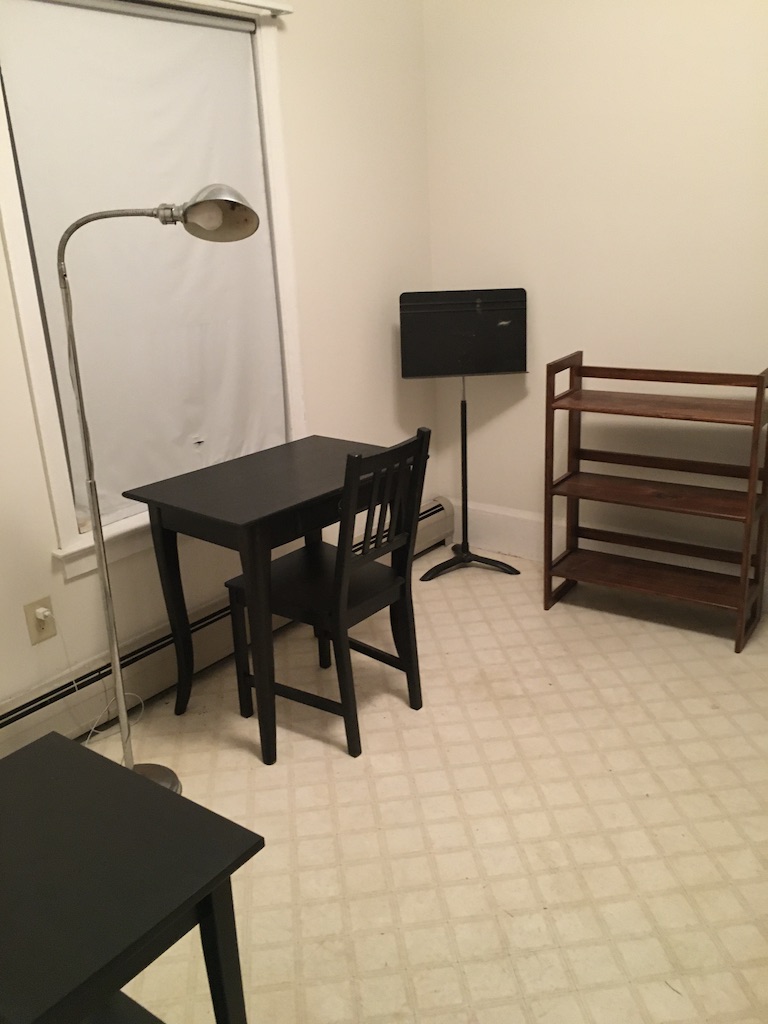 Week details
5 – 7 days
Arrival: Monday 10 a.m.   
Departure: Saturday morning 10 a.m. for 5 day or 2 week stay or Sunday morning 10 a.m for a 6 day stay, (depending on option chosen, if staying longer than 2 weeks please be in touch with us regarding departure times and rates).
Resident Artist:
West Studio: 1 studio room with adjacent bedroom (futon bed), private bathroom, shared kitchen, space to park one 1 vehicle
or East Studio: 1 combined studio/living space (futon bed), with shared, adjacent bathroom, soaking tub, shared kitchen, space to park one 1 vehicle
Both studios have river view
Application Fee: There is no application fee this year
Deposit: $250.* (see note at bottom on deposits)
We offer an unplugged focused environment. As such we have no internet available on site. Use of your phone satellite is suggested, and if needed, internet can be accessed at the village library when open.
A bicycle may be provided for residents when available.
Residents provide their own food and art/writing supplies
Extra night fee applicable if arriving in advance i.e. on the Sunday night before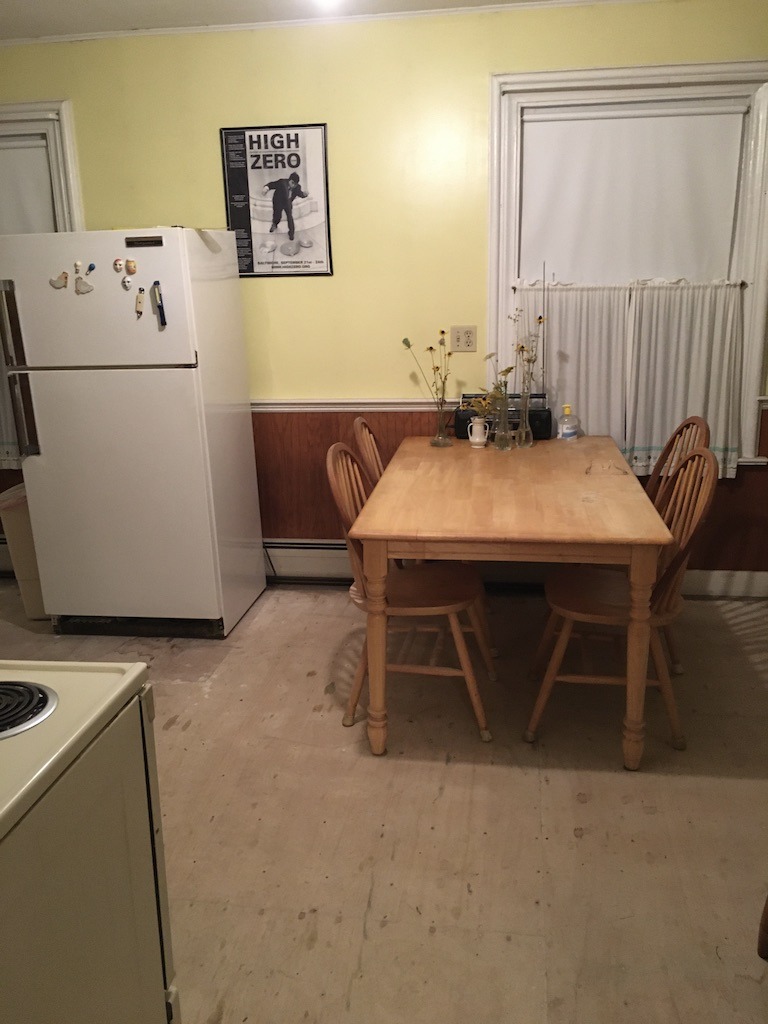 Policies
behavioral: We ask retreat artists to behave with respect to all other residents, re: differences of opinion, noise levels, other peoples possessions, other peoples purchased food in community kitchen …
studio and general safety: We ask that there is no smoking, no illegal substance use and no candle use in the building and that retreat artists do not climb down the rocks at the edge of the river
community engagement: Retreat artists may engage with other residents during meals if desired or not engage at their own choosing and comfort level
grounds for removal: Damaging furniture or any retreat spaces, or violating any of the above conditions can be grounds for removal
ART|WORK Artist Residency application timelines:
Summer 2023: Rolling Applications starting March 30, 2023, applicants will be notified of selection starting May 5, 2023.
Fall 2023:
Rolling Applications starting June 15, 2023, applicants will be notified of selection starting July 15, 2023.
Covid Precautions: All participants are requested to have had been vaccinated & boostered.
During their residency artists may prepare a presentation of their work, either previous work or what they are currently working on, for the community. This presentation can be in-person or digital at the artist's discretion.
Fellowship artists also choose to take part in a community effort to rehabilitate 32 Main, a historic mill workers' quarters, into a vibrant workshop, dormitory, and community arts space, up to 15 hours per week. The nature and amount of this work is tailored to the interests and experience of participating artists.
Application
To apply, send the following items to: ArtWorkResidency@32mcenter.org:
The preferred dates for your residency.
Statement of purpose.
CV or similar document outlining past artistic work.
Up to 3 links to digitally viewable or streamable examples of previous work. No downloads, please.
Statement on what aspects of participating in the transformation of 32 Main are most interesting to you.
Use Art/Work Residency in the Subject line of your email.
Selection Criteria
The statement of purpose and examples of previous work will be the most strongly considered aspect of an applicants submission. We are looking to support artists who have a strong, clear sense of how they wish to use their time in the ART|WORK Residency to explore new ideas/concepts/materials/communities that might transform their work into the future.
Regarding examples, we encourage you to show only the work that best represents your creative output; there is no need to send us more than 1 example unless you truly want to do so: the quantity of examples is not a factor in selection.

Artists in media for which the production of examples may be a significant financial barrier (architecture, landscape design, music composition, and film/intermedia work, for example) we are very comfortable reviewing sketches, prototypes, models, listening to MIDI renderings, and so on.
We recognize that not all artists have had access to the specialized instruction required to create a CV. If that's you, feel free to send in a list of meaningful experiences you've had as a result of creating and sharing your art.
Previous ART|WORK Artist Residents
Summer 2022: Isabelle Arnone, fiber artist
Summer 2021: Gahlord Dewald, experimental double bass
Experimenting with musical gesture in digitally-mediated performance environments.
*Deposits are non-refundable but may be used for future residency within one year, if notified in advance. Contact us for details.